Picture this: I'm parked outside the school, patiently waiting for one of my munchkins to finally go in. It turns out, the previous day was all about gymnastics and zero time for homework.⁠ Oopsie!
Here's the deal, I want my kiddos to adore school and fall head over heels for learning. But I also want them to pursue their passions, like my little gymnast who eats, breathes, and flips her way through life.⁠ Balancing it all is like walking a tightrope, but hey, I've got my circus skills!⁠
With this particular kid, I'm always reminding her not to go bananas and take a breather. So, when we decided to have a chill family time instead of hitting the books, I gave her a thumbs-up.⁠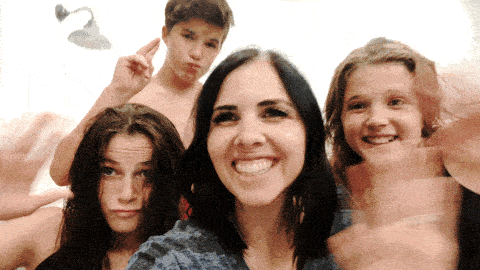 Now, today was the day to tackle that neglected homework. But guess what? I didn't push her to finish it in the school parking lot. Nope! She wanted to and there we were, together, working on it.⁠
Each child and every day is a different story, my friend. But when you tap into what your kiddo needs most, trust me, you'll ace this parenting gig every single time.⁠
Now, ask yourself…
"How can I make this time with my kiddos super awesome? How can I create more laughs and tighten our bond?"
Get ready for some fantastic answers when you rock those questions. ❤️
Have an absolute blast with your kids today!⁠
xoxo, Andee