The book that gets your kids to
WANT

to listen to you without the yelling, ultimatums, or bribes...
This is book is your go-to for letting go of correction parenting (which never really works in the long run!) and fully embracing the beauty of Connect Method Parenting. Get ready for a happy, peaceful relationship with your kids.
Available in print, ebook and audiobook.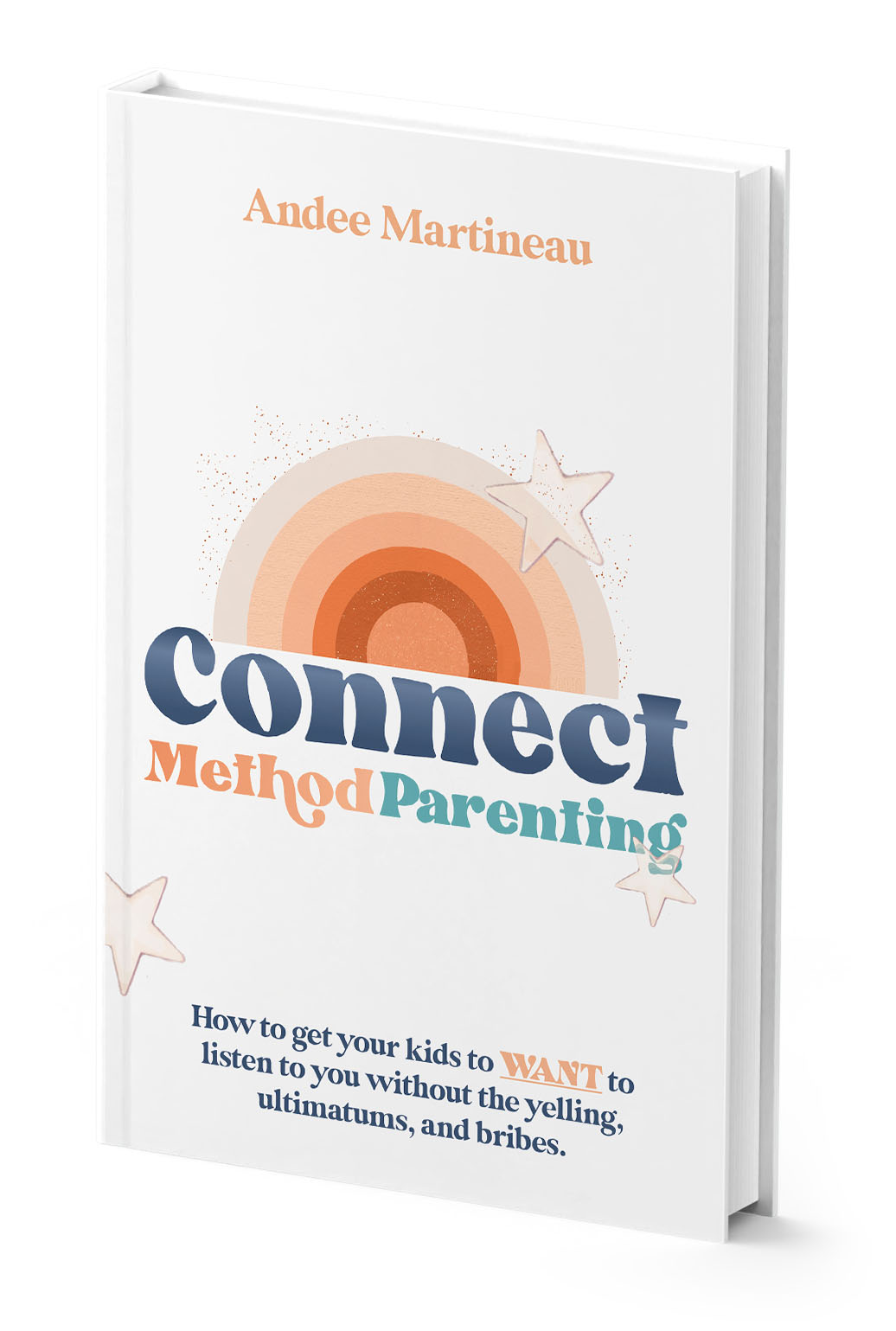 Connect Method Parenting The Book gives you the practical tips & techniques to make you feel calm, connected, and in control with every parenting situation.
Can you

imagine

what it would feel like when:
"I never knew it was possible to parent without punishments. I was skeptical at first...but CMP works!"
"My kids are finally listening to me. Thank you, Andee."
"Because of Connect Method Parenting, I'm enjoying parenting like I thought I always would."
"Now I know what to do when they are fighting. I used to panic…not anymore thanks to CMP."
My fellow parent, this is a note for you...
yes, you!
The courageous human who dares to go within, and parent from connection and compassion no matter how terrible the kids' behavior is.
What does your child want? Not a reward, treat, or sticker. What they want is someone who believes in them. A teammate who's on the same side as them. Someone who listens, trusts, and tries to understand them.
Your child wants to be understood.
They want to feel your unconditional love when they really mess up. Not just a high five when they did something great.
They want respect. They want someone who gets them. They want YOU! They want you to be their biggest cheerleader and most trusted confidant.
Is that not what we all want? Someone who sees the best in us even when we can't see it for ourselves?
This is the what's we dive into inside the Connect Method Parenting book.
with grace and gumption,
Andee
Start implementing Connect Method Parenting on the double.
Grab some

free stuff

right now:
Learn why we yell, why it doesn't work, and what to do about. Luckily, putting a cork in the yelling is easier than you think.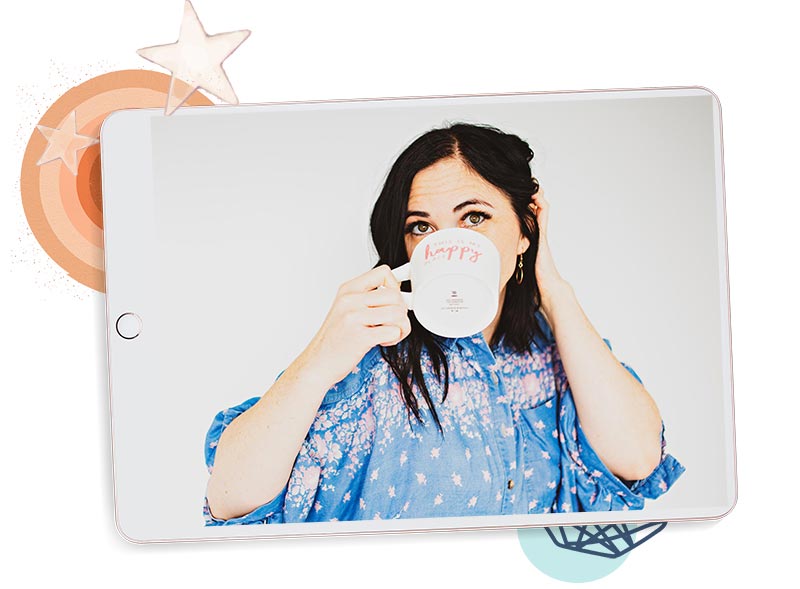 5 Ways to Boost Cooperation
It's pretty trying when you have to ask your child 25 times to pick up their room or brush their teeth. Here are some tips that boost cooperation.
The Kids are Fighting... Again.
Sibling fights have been around since the beginning of time…you could say since Cain and Abel. What can you do to help calm things down? Download this to find out!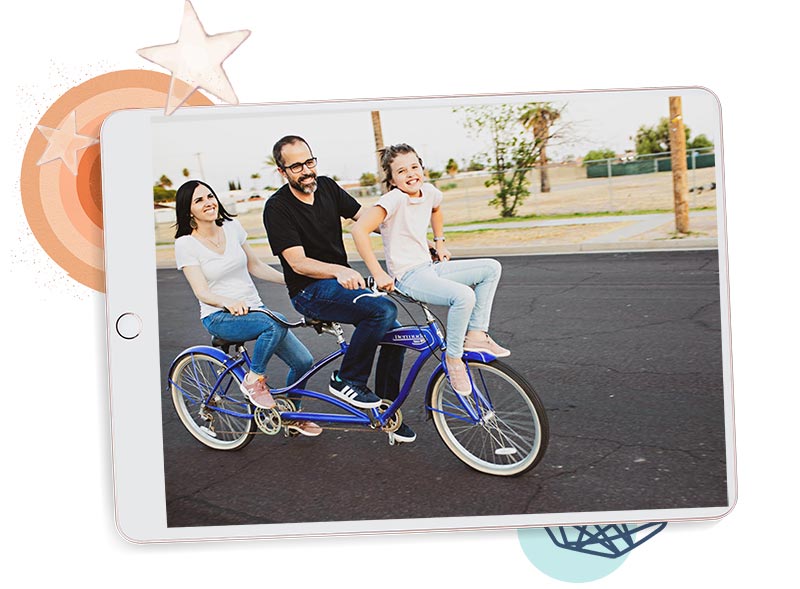 Have fun as you boost your relationship with your kids! These 30+ ideas will get your creative juices flowing and your relationship with your kids better than ever!